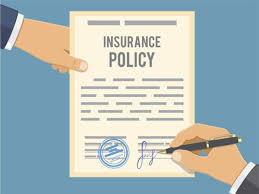 Read Time:
2 Minute, 34 Second
When you purchase life insurance, the insurer promises to cover your life for a predetermined period. In return, you are required to make timely premium payments. In the case of your unfortunate demise within the policy tenure, the insurer will pay the sum assured to the policy beneficiary. 
However, if you survive the policy tenure, you are not entitled to receive anything from the insurer. A life insurance plan with maturity benefits changes this traditional model by enabling policyholders to save and even grow their money while also enjoying life protection. Take a look at what these plans are and whether they are the right choice for you-
What is Life Insurance with Maturity Benefits?
As the name suggests, a life insurance plan with maturity benefits offers some form of compensation to the policyholder if he/she survives the policy tenure. 
For instance, if you purchase a plan with a tenure of 15 years and survive this period, the insurer will pay you the maturity benefit. In case of your demise within these 15 years, the policy beneficiary will receive the sum assured. So, the plan offers the dual benefit of sum assured on demise and maturity benefit on survival. 
What are the Different Types of Life Insurance Plans with Maturity Benefits?
Here are some of the most common examples of life insurance plans with maturity benefits-
Term Plan with Return of Premium
Popularly known as TROPs, these plans secure your life for a period generally ranging between 10 to 30 years. On survival, the policyholder is entitled to receive the entire premium paid towards the policy over the years after some minimal deductions. 
Unit Linked Insurance Plans
ULIPs offer the dual benefit of life insurance and investment. With these plans, a certain portion of the premium is invested in a fund chosen by the policyholder. On maturity, the policyholder can withdraw the investment, which might have grown considerably over the years. 
Endowment plans are similar to ULIPs as they too offer a combination of life insurance policy and investment. However, the funds are generally invested in a debt fund. ULIPs, on the other hand, offer equity, debt, and balanced fund options. 
It is also worth noting that most of these plans with maturity benefits are highly flexible with regard to the policy tenure and payment terms to ensure maximum convenience. 
Who Should Purchase a Life Insurance Plan with Maturity Benefits?
When you are paying money towards something for a duration of 10-20 years or more, you'd definitely expect something in return. While traditional plans cover your life for the chosen duration, survival should also come with some form of monetary benefit. If you believe in this ideology, you should consider purchasing a life insurance plan with maturity benefits. 
But you should also know that most such plans with maturity benefits have higher premiums compared to the traditional policies. While the selection is up to you, ensure that you do purchase a life insurance plan for safeguarding the financial future of your loved ones in case of your unfortunate demise.