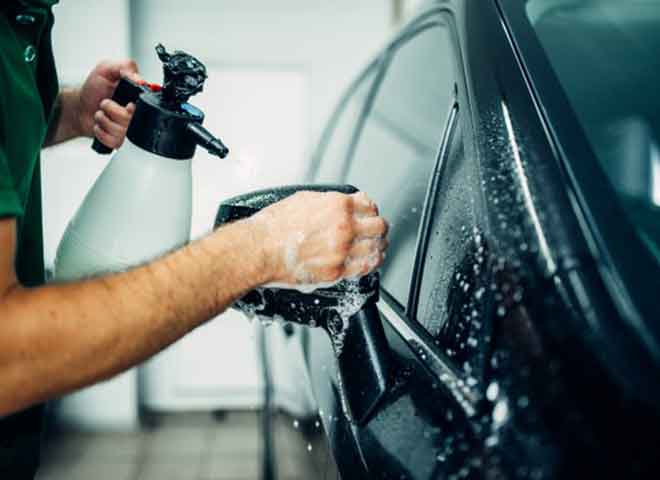 Read Time:
1 Minute, 58 Second
We may have seen many car owners flaunting their vehicle even after years. It is because they are proud to show off their PPF installed car. With the help of these films, your car looks as good as new with the same shine for years. Before we proceed to understand why it is essential to have PPF installed on car, it would be wise to understand their meaning.
If you are new to this term and have doubts why your car dealer encourages you to install films like from ProShield PPF Montreal, you have landed the right blog. Let's begin with the meaning of PPF…
What is PPF?
PPF stands for paint protection film. It is also referred to as transparent diapers or clear bras for the car. These films are clear or tinted based on the customer requirements. These are made of normal to high quality depending on the durability desired by the car owner.
These films have the ability to protect the car from dirt, dust, debris, rocks, fallen leaves, scratches, and more… These films also protect the car from insects, chemical reactions, and more…
Guide to paint protection films: Importance and purpose:
PPF is one of the critical investments for cars. Owning a car means you must take proper care to sustain its value. A good car protection films must have the below mentioned features to ensure you have picked the right brand.
A paint protection film must have self-healing quality. It can withstand minor scratches and debris. Films that are made of Urethane have self-healing properties.
Another quality to check is whether your PPF has stain-resistant quality and can also prevent discoloration of car paint with time. Even in the harsh conditions, it must protect your car's exteriors.
A good quality PPF can last for up to 10 years and even more… These films help in improving the resale value of your car.
Harsh UV rays can turn the car paint yellow and may make it look dull. PPF films may look like an ordinary sheet but, these help to maintain the color and exteriors of your car from ultraviolet rays.
PPF films can also maintain your car's paint for years and protect it from chemical reactions such as wash soap, regular water, and more…
ProShield PPF Montreal is one good brand to consider.