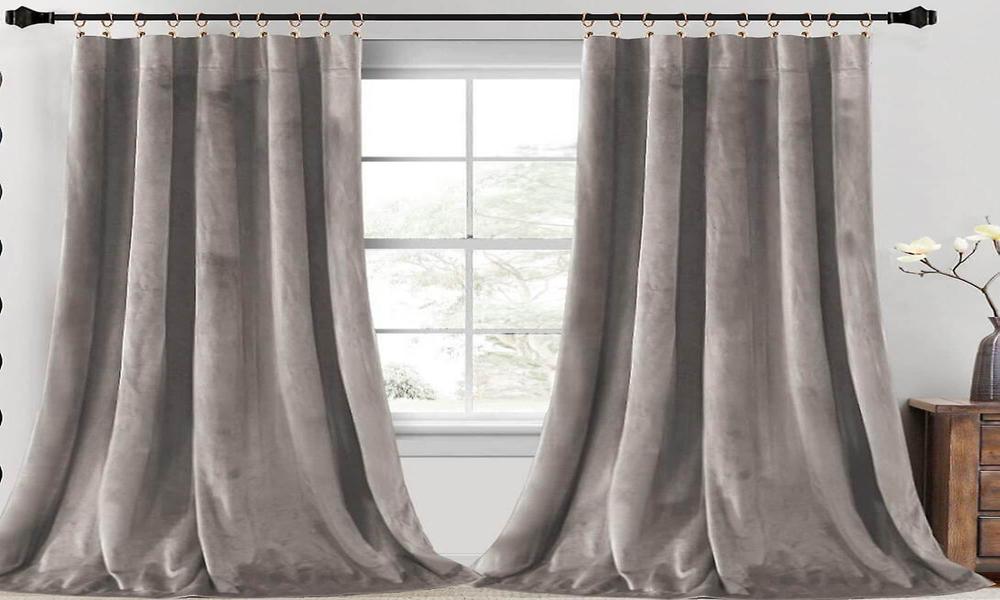 Read Time:
2 Minute, 36 Second
Velvet curtains have been a popular choice for centuries, and their timeless appeal has never waned. Here are some reasons why:
Luxurious Look and Feel: Velvet is a fabric that is synonymous with luxury, and velvet curtains add a touch of sophistication and elegance to any room. The plush texture and lustrous sheen of velvet give a rich and warm appearance that is hard to achieve with other fabrics.
Insulation: Velvet is a thick and heavy fabric that provides excellent insulation against cold and heat, making it an ideal choice for curtains. It can help regulate the temperature in a room, keeping it cozy and comfortable.
Soundproofing: The dense weave of velvet curtains helps to absorb sound, making them an effective solution for reducing noise in a room.
Privacy: Velvet curtains are an excellent choice for providing privacy, as they are thick enough to block out light and prevent outsiders from peeking in.
Durability: Velvet is a durable fabric that can withstand wear and tear, making it a practical choice for curtains that will be used for many years.
What Kind of Velvet Is Right for a Professional Space
Velvet is a luxurious fabric that adds texture and sophistication to any space. When choosing velvet for a professional setting, it's important to select a type that is both durable and appropriate for the atmosphere of the room.
Firstly, it's recommended to select a velvet fabric with a low-pile or short nap, which will have a more subtle sheen and texture. Low-pile velvet is more practical for high-traffic areas and can resist wear and tear better than high-pile velvet.
Secondly, choose a color that complements the overall aesthetic of the space. Neutral shades like beige, gray, or navy are safe options that will blend well with other colors and textures in the room. However, jewel tones like emerald green, deep blue, or burgundy can add a touch of elegance and richness.
Thirdly, consider the weight of the velvet. Heavyweight velvet may be too overpowering for professional space, while lightweight velvet may not drape as nicely or appear as luxurious. Medium-weight velvet is a good option that offers both durability and elegance.
Finishing Touches to Embellish Your Office Space with Velvet Curtains
Choose the right color: Velvet curtains come in a variety of colors, so you'll want to choose a shade that complements the rest of your office decor. Consider the color of your walls, furniture, and other accessories when selecting your curtains.
Layer your curtains: For a more layered and dimensional look, consider adding sheer or lightweight curtains underneath your velvet curtains. This will help to soften the look of the room and add some depth to your windows.
Add decorative tiebacks: To hold your curtains open and add some extra flair, consider adding decorative tiebacks. You can choose from a variety of styles and materials to complement your velvet curtains.
Add matching throw pillows: To tie the look of the room together, consider adding some matching throw pillows to your office chairs or sofa. This will help to create a cohesive and sophisticated look.