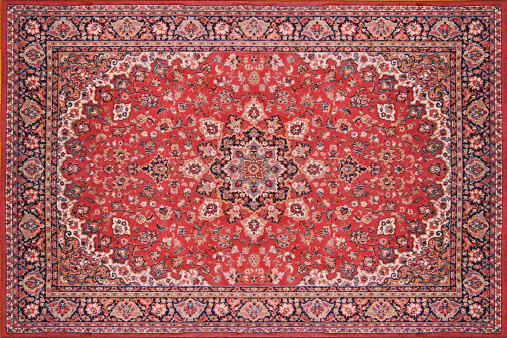 Read Time:
2 Minute, 36 Second
Persian carpets, also known as Iranian carpets, have been recognized as one of the world's most renowned and luxurious home décor items. The intricate designs, stunning colors, and high-quality craftsmanship make them an essential addition to any home. The art of weaving Persian carpets is deeply ingrained in Iranian culture, with many families practicing the craft for generations. Here are three reasons why Persian carpets should be a must-have for your interior design.
Persian carpets  have been a symbol of luxury and beauty for centuries. The skillful combination of colors and designs creates a timeless piece of art that can be enjoyed for generations. Persian carpets are available in a wide range of sizes and designs, from small runners to massive room-sized rugs. They are typically made of high-quality wool, silk, or cotton, and the intricate patterns are achieved by knotting the fibers together. The patterns range from simple floral designs to complex geometrical shapes, and each rug tells a unique story.
Due to the intricate craftsmanship, Persian carpets are typically more expensive than other types of carpets. However, their longevity and beauty make them a worthy investment. A well-maintained Persian carpet can last for decades or even centuries, and it only gets better with time. Its value appreciates over time, and it is considered a valuable family heirloom.
Versatile Design Options of Persian carpets
Persian carpets offer a wide variety of design options to suit any interior design style. The colors and patterns in a Persian carpet can be used to complement or contrast the color scheme of a room. The rich hues and intricate designs can add a touch of elegance to any space, making it a popular choice for formal living rooms, dining rooms, and bedrooms. On the other hand, a Persian carpet with a simple design can add warmth and coziness to a room, making it perfect for a family room or a den.
Persian carpets are also versatile in terms of placement. They can be used as an area rug or wall hanging to add a pop of color and texture to a room. A small runner can be used in a hallway or kitchen to protect the floors and add a touch of elegance. The possibilities are endless, and the results are always stunning
Cultural Significance of Persian carpets
Persian carpets are not just a piece of home décor, but they are also an essential aspect of Iranian culture. The art of carpet weaving has been passed down through generations of Iranian families, and each rug represents a unique story and history. Persian carpets have been used for centuries to decorate palaces, mosques, and homes of the wealthy. The craft has been recognized by UNESCO as an intangible cultural heritage of humanity, highlighting the significance of Persian carpets in world culture.
Owning a Persian carpet is not just about having a beautiful piece of home décor, but it is also about appreciating and preserving a cultural tradition. It is a way to connect with the history and culture of Iran and to keep the art of carpet weaving alive.