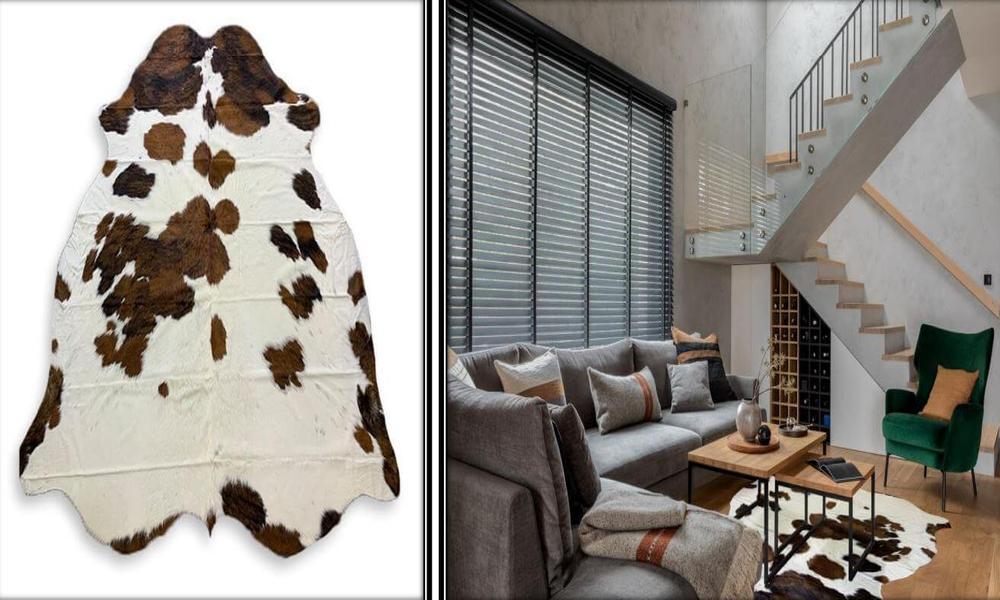 Read Time:
2 Minute, 47 Second
Cowhide rugs are a beautiful and timeless addition to any space, adding texture, warmth, and character to a room. The natural patterns and colors of Cowhides are unique, making each rug one-of-a-kind. Cowhide rugs can be used in a variety of spaces, from rustic cabins to modern homes, and can be styled in many different ways. Here are some reasons why Cowhide rugs are a great choice for your home:
Versatility: Cowhide rugs come in a wide range of sizes and colors, so you can find the perfect rug to suit your space. They can be used as a focal point in a room or as a subtle accent piece. Cowhide rugs can be placed in living rooms, bedrooms, home offices, and even outdoor spaces.
Durability: Cowhide rugs are naturally durable and resistant to wear and tear. They are easy to clean and maintain, making them a great choice for high-traffic areas or homes with pets and children.
Style: Cowhide rugs add texture and warmth to a room, making them a great complement to a range of decor styles. They can be paired with leather furniture for a rustic look, or with modern pieces for a more contemporary feel. Cowhide rugs also work well with natural materials such as wood and stone.
How to Choose the Perfect Cowhide Rug for Your Home?
If you're considering adding a Cowhide rug to your home, there are a few things to keep in mind to ensure you choose the perfect rug for your space. Here are some tips and considerations:
Size: Measure the space where you plan to place the Cowhide rug to ensure you choose the right size. Cowhide rugs come in a variety of sizes, from small accent rugs to large area rugs.
Color and Pattern: Consider the color and pattern of the Cowhide rug to ensure it complements your existing decor. Natural Cowhide rugs come in a range of colors, from white and beige to brown and black, and can have a range of patterns such as speckles, spots, or stripes.
Texture: The texture of a Cowhide rug can vary, so consider the feel of the rug when choosing one for your space. Some Cowhides are smooth and soft, while others are more textured and durable.
Quality: Look for a high-quality Cowhide rug that is made from thick, durable leather. A good quality rug will last many years and maintain its shape and color over time.
How to Care for Your Cowhide Rug to Keep Your Rug Looking Beautiful?
Cowhide rugs are easy to care for and maintain, but there are a few things to keep in mind to ensure your rug looks its best. Here are some tips for caring for your Cowhide rug:
Regular Cleaning: Vacuum your Cowhide rug regularly to remove dirt and debris. Use a soft brush attachment and vacuum in the direction of the hair to avoid damaging the rug.
Spot Cleaning: If you spill something on your Cowhide rug, clean it up immediately to avoid staining. Use a damp cloth and mild soap to gently clean the affected area, then blot with a dry cloth.
Avoid Sunlight: Cowhide rugs can fade if they are exposed to direct sunlight for long periods. Avoid placing your rug in direct sunlight, or use window coverings to protect the rug.