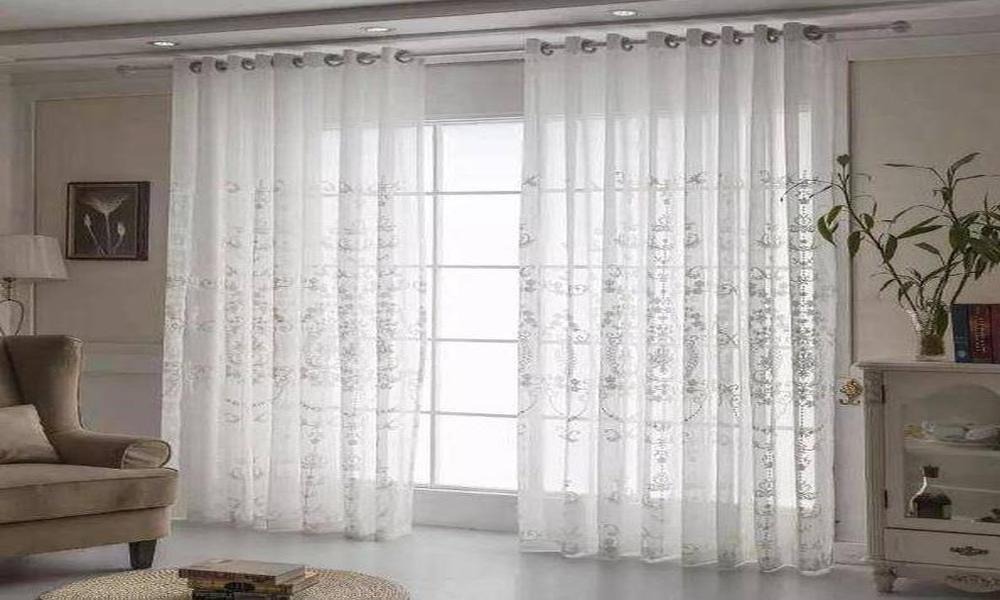 Read Time:
2 Minute, 33 Second
Are you looking for the perfect curtains for your home? Get lace curtains because Lace curtains can add a touch of elegance and sophistication to any room. However, many people make common mistakes when it comes to using and caring for lace curtains. Here are some of the most common mistakes and how to avoid them:
Hanging the curtains incorrectly: Many people hang lace curtains too high or too low, or don't use the correct hardware for hanging. To avoid this mistake, make sure to measure the window carefully and use the appropriate curtain rod and brackets.
Not cleaning the curtains properly: Lace curtains can accumulate dust and dirt over time, which can dull their appearance. It's important to clean them regularly, but be careful not to damage the delicate fabric. Always follow the care instructions on the label, and consider using a gentle fabric wash.
Choosing the wrong style or color: Lace curtains come in a variety of styles and colors, but not all of them will work with your decor. It's important to choose a style and color that complements your room's design and color scheme.
Using the wrong lighting: Lighting can have a big impact on the look of lace curtains. If your curtains are too bright or too dark, they may not look their best. Consider using sheer or light-filtering shades to soften the light and enhance the beauty of your lace curtains.
Over-decorating: Lace curtains can be a beautiful focal point in any room, but they can also be easily overwhelmed by other decorative elements. Avoid over-decorating by keeping things simple and letting your lace curtains be the star of the show.
Secrets to Effective LACE CURTAINS!
Lace curtains are a popular choice for many homeowners due to their delicate and intricate patterns that provide a touch of elegance and sophistication to any room. However, to ensure that your lace curtains look their best and serve their purpose, there are some secrets to keep in mind.
Firstly, it is important to choose the right fabric. Lace curtains come in a variety of materials, including cotton, polyester, and silk. The ideal fabric should be lightweight and airy to allow natural light to filter through while maintaining privacy. Additionally, it is important to choose a high-quality fabric that can withstand wear and tear.
Secondly, the length and width of the curtains should be carefully considered. Lace curtains should be long enough to reach the floor or slightly below it for a more elegant and refined look. The width of the curtains should also be sufficient to cover the entire window without leaving any gaps.
Thirdly, proper installation is crucial to ensure that the curtains hang properly and look their best. It is important to use the right hardware, including curtain rods and hooks, to ensure that the curtains are secure and do not sag or droop. Finally, proper care and maintenance are essential to keep lace curtains looking their best. They should be washed and ironed regularly to keep them clean and free of wrinkles.