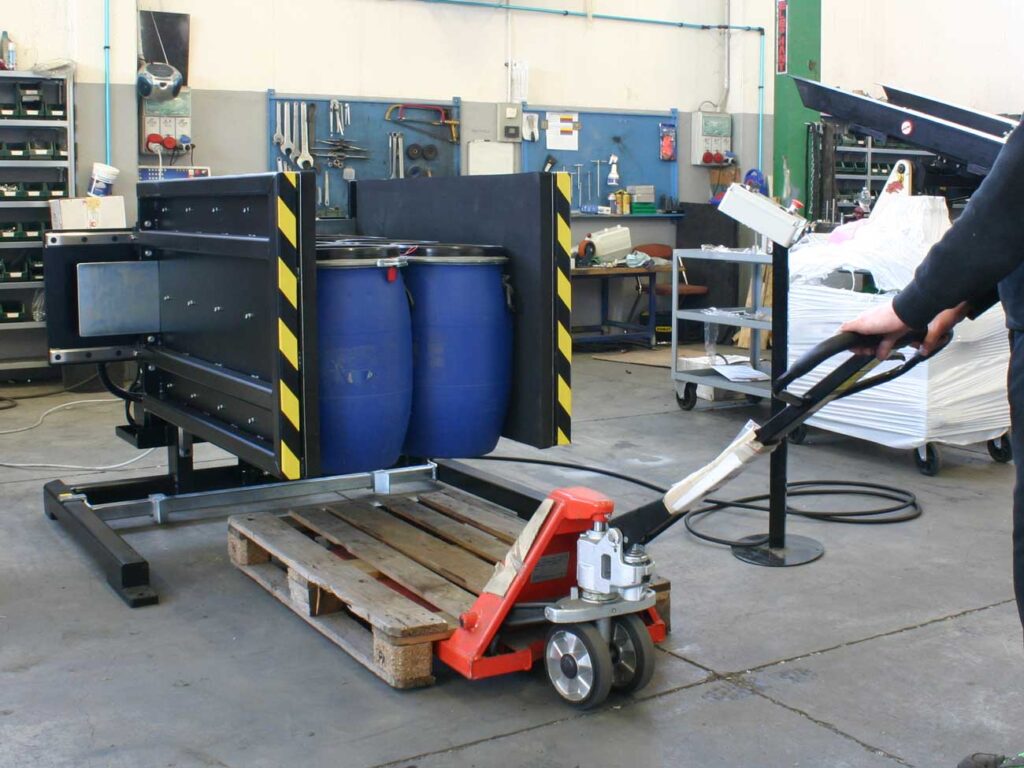 Read Time:
2 Minute, 34 Second
The use of pallet inverters in your warehouse cannot be overstated. They keep your human employees productive and efficient by accelerating the material handling process and reducing wear and tear on them.
You can get your pallet inverter designed suitable to your own operation, with the help of Top Industries Inc. a Florida-based company.
There are 4 different types of users available for pallet inverters:
Businesses that frequently need to recover damaged pallets or remove damaged items from a palletized load's bottom. When a product spills, pallet inverters make sure the problem does not spread throughout the warehouse.
Businesses that must replace wood pallets used for receiving items with more hygienic plastic pallets for usage in production facilities.
Organizations that need to prevent damaged pallets from getting into their material handling systems. In high-bay warehouses, broken pallets can be particularly dangerous and create delays.
Businesses that must make a significant 180⁰ turn.
The following are a few different models of pallet inverters that are available on the market.
SC model – single clamp
The most popular 180⁰ pallet inverter model, the SC Model, provides a quicker, simpler way to rotate, switch or transfer loads and replace pallets.
DC model – dual clamp
This Dual Clamp pallet inverter is one model to pick if you need to invert or transfer different load types with differing load heights.
GL model – ground load
When you don't have enough room or access to a forklift, these ground-loaded pallet inverters are the ideal option.
RL model – ramp load
Consider the Ramp Loaded or RL Pallet Inverter in case you are flipping difficult-to-handle materials such as thin gauge metal, highly glossy plastic sheets, printed material, and newspaper inserts.
LDI model – low duty
A Low Duty Pallet Inverter called the "Cadet" was created for small to medium-sized businesses that must invert between 10-15 loads per day.
Stainless Steel
Combinations and Gaylord boxes can be safely transferred onto a plastic pallet utilising stainless steel pallet inverters from a reputable provider.
Special purpose pallet inverter
Do you need specially designed pallet inverters for your material handling operation? Are you having problems locating a source of machinery that can address your issue? There are businesses that can create pallet inverters that meet your needs.
Inline system
Do you want to reduce the number of manual product touches while increasing throughput? A system for inline load inversion is provided with automatic infeed and outfeed conveyors.
What industries require pallet inverters?
Food companies
Pharmaceutical companies
Anything industry that has to turn a product 180⁰
Cheese makers during the process of maturation
Concrete sections can be turned for removing steel moulding
Printers requiring to print on both sides of paper sheets
Makers of laminated products such as MDF boards
For long-term storage, vineyards frequently invert wine bottles once the cork has blown into the nexks of the bottles.
After ripening, bananas are also turned around to make them look better on grocery shop shelves.
You can follow on Linkedin of Top Industries to get the latest updates on pallet inverters.