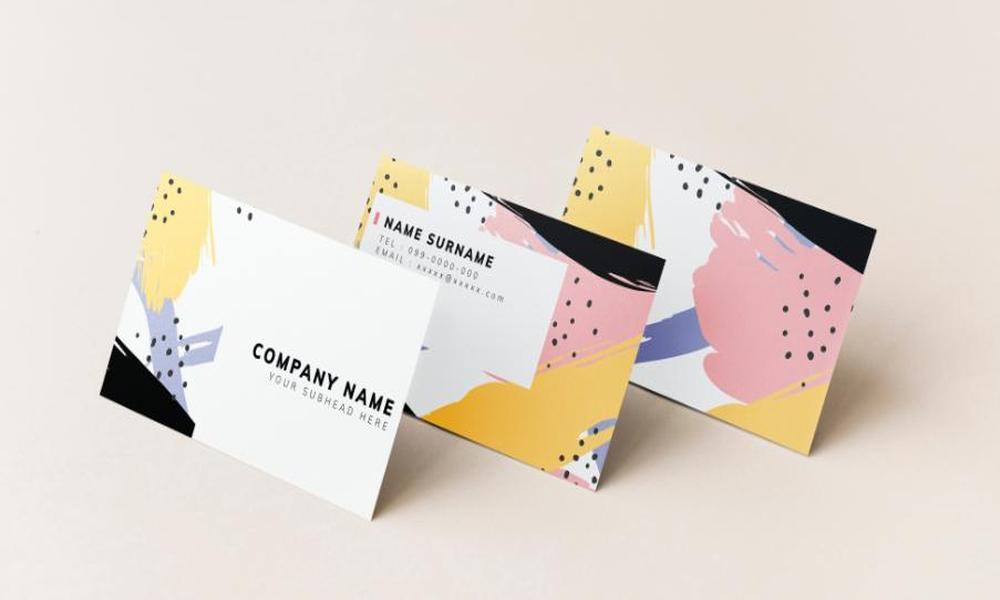 Read Time:
3 Minute, 30 Second
In today's fast-paced world, making a memorable first impression is more important than ever. One often overlooked yet powerful tool for leaving a lasting impression is the humble business card. These small, unassuming pieces of card stock carry the potential to convey your brand identity, establish credibility, and ignite conversation in a tangible way. At Langham Signs, we understand that every detail counts, and that's why we believe in the art of crafting and printing business cards that illuminate the essence of your business.
The Essentials Of Crafting The Perfect Business Card
Keep It Simple, Yet Impactful
When it comes to business cards, simplicity is key. Think of your card as a snapshot of your brand; it should convey your message succinctly. Start by including essential information: your name, title, company name, and contact details. Use a clean and readable font to ensure that recipients can absorb this information quickly.
Make Your Logo Shine
Your logo is the visual embodiment of your brand. It should be prominently featured on your business card. Ensure that the logo is clear, well-designed, and reflective of your brand's identity. A strong logo is not just a symbol; it's a statement and the embodiment of your business.
Choose The Right Colour Palette
Colours have a psychological impact on people. Each hue carries its own connotations and emotions. Select colours that resonate with your brand's values and personality. For instance, blue conveys trust and professionalism, while green symbolises growth and sustainability. Be mindful of the background and text colours, ensuring they complement each other and maintain readability.
Invest In Quality Materials
Don't underestimate the power of tactile sensation. The quality of your business card speaks volumes about your brand. At Langham Signs, we believe in using premium materials that leave a lasting impression. Opt for a sturdy card stock that won't easily crease or tear. A well-crafted business card not only looks good, but also feels good in the recipient's hand.
The Power Of Consistent Branding
Now, let's talk about the broader picture—how your business card fits into your overall branding strategy, because even something as small as a business card plays a crucial role in this journey.
Cohesiveness Across All Touchpoints
A consistent brand presence across all touchpoints is vital. Your business card should seamlessly align with your other marketing materials, from your website to your shop front signage. This cohesiveness sends a powerful message to your audience: you're a professional, reliable brand.
Building Trust Through Recognition
A well-designed business card serves as a beacon of recognition. When recipients encounter your card, they should immediately associate it with your brand. This recognition builds trust and confidence, making it more likely for potential clients to reach out to you.
Differentiating Yourself From The Competition
In a competitive market, differentiation is key. Your business card can be a unique selling point. Whether it's through innovative design, an eco-friendly message, or a memorable tag line, your card can set you apart from the competition.
Leaving A Lasting Impression
A business card is often the last point of contact between you and a potential client. Make it count. A well-thought-out card will leave a lasting impression that lingers in the recipient's memory long after your meeting.
Langham Signs: Your Partner In Crafting And Printing The Perfect Business Card
At Langham Signs, we understand that your business card is not just a piece of paper; it's a reflection of your brand's essence. We take pride in helping businesses, big and small, create business cards that embody their values and aspirations.
Our team of experts brings creativity, precision, and attention to detail to every project. We're here to transform your vision into a tangible business card that captivates and impresses.
Beyond business cards, Langham Signs offers a full suite of branding and signage services. From designing and installing eye-catching shop front signs to creating cohesive marketing materials, we're dedicated to ensuring your brand leaves an indelible mark on your audience.
[CTA] In the world of business, every detail matters. Let the team at Langham Signs magnify those important details for you! Get in touch with us today to discuss our business cards printing solutions.