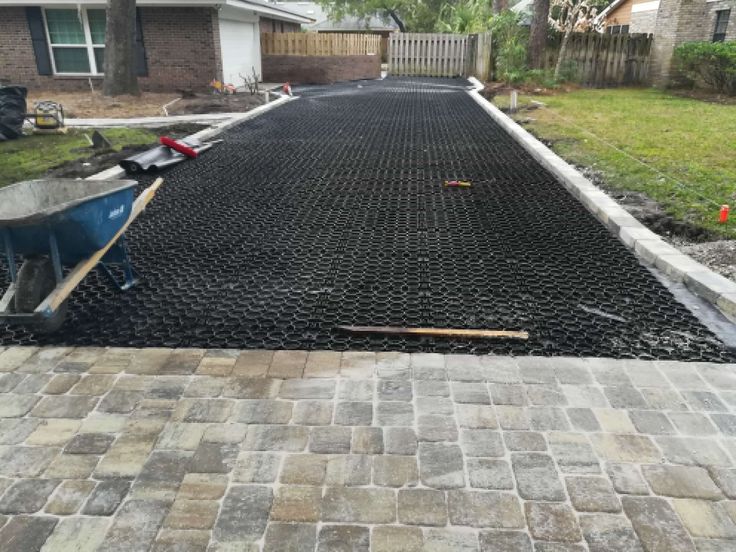 Read Time:
2 Minute, 5 Second
An attractive driveway is desired by many homeowners in Ohio for the strong first impression that it creates. It can be more than just an off-street place to park your vehicle.
The homeowners are choosy about the style and look of their driveway. Firms like Supreme Concrete Solutions driveway paving offer a comprehensive range of driveway parking options to give the customers a superior aesthetic look.
This article takes you through the nuances of driveway paving and how to choose a concrete contractor to get the required look to your property.
Let us begin!
Why driveway pavers?
Concrete driveway pavers have become quite popular among homeowners in recent times. Rather than going for a solid concrete slab, concrete pavers have added benefits.
Some of the advantages are
Longevity: Concrete pavers have an average lifespan of 25 to 50 years. It is much longer than ordinary clay bricks.

Strength: The concrete pavers can withstand the normal use of heavy vehicles over them every day.

Design: Various colors, textures, and patterns are available to choose from. The option most viable with the home design can be chosen.

Environment friendly: The concrete pavers are suitable for retaining rainwater into the ground without letting it flow over the surface.

Maintenance: The concrete driveways are easy to maintain when compared to other options.
How can a concrete contractor help you?
Choosing an experienced concrete contractor can help you choose the best possible driveway solutions.
The driveway plot is inspected by the contractor to suggest the best possible options available.

The contractor usually offers various colors to choose from – blacks, creams, buffs, and greys.

Appropriate material like stained or stamped concrete should be chosen.

The firms offer both traditional and contemporary styles to choose from.

The contractor offers professional installation of pavers with proper sealing.

Choose a suitable finish smooth or textured according to your preference.
An expert concrete contractor can give you a large number of options to choose from. Their experience can help you choose the most durable and visually-appealing driveways for your property.
Issues to take care
The following issues need to be taken care of before going for concrete pavers for your driveway.
The patio paving of the driveway can be slightly expensive when compared to concrete slabs or clay bricks.

Installation should be done carefully to avoid recurring repairs.
Concluding thoughts
Having a durable and aesthetic driveway can greatly enhance the value of the property. Choose a reliable concrete contractor to give shape to your dream driveway.