Read Time:
2 Minute, 42 Second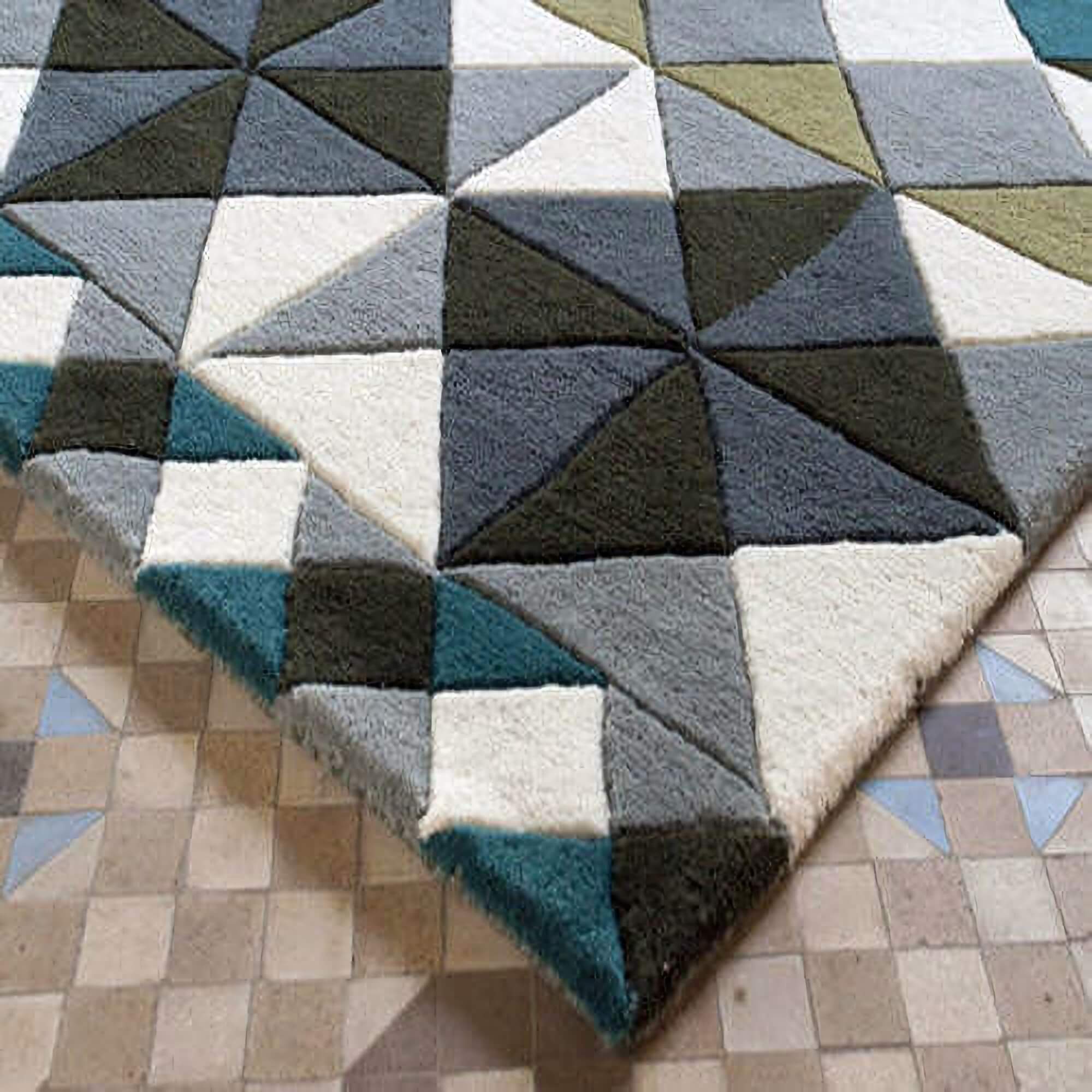 Hand-tufted carpets require proper care and maintenance to ensure their longevity and keep them looking their best. Here are some tips to keep in mind:
Vacuum regularly: Regular vacuuming is important to prevent dust and dirt from settling into the fibers of the carpet. Use a vacuum with a beater bar or rotating brush to ensure a thorough cleaning.
Rotate regularly: To prevent uneven wear, rotate the carpet every six months or so, especially in high-traffic areas.
Spot clean spills immediately: If a spill occurs, blot it up immediately with a clean, dry cloth. Avoid rubbing or scrubbing the stain, as this can damage the fibers. Use a mild cleaning solution and follow the manufacturer's instructions.
Professional cleaning: Hand-tufted carpets should be professionally cleaned every 1-2 years, depending on usage. Avoid using steam cleaners, as the moisture can damage the backing and cause the fibers to shrink.
Avoid direct sunlight: Sunlight can cause the colors in the carpet to fade over time, so it's best to avoid placing the carpet in direct sunlight.
Use a rug pad: A rug pad can help to prevent slipping and cushion the carpet, which can reduce wear and tear.
How to Choose the Right-Hand Tufted Carpets for Your Space
Choosing the right hand-tufted carpet    for your space can be a daunting task, but it is essential to find the perfect one to elevate the overall ambiance of your home or office. Here are a few tips to keep in mind while choosing the right hand-tufted carpet for your space:
Consider the size of the room: The size of the carpet should complement the size of the room. A larger carpet can make a small room feel cramped, and a smaller carpet can look out of place in a large room.
Determine the purpose of the space: Consider the purpose of the room and choose the carpet accordingly. For high-traffic areas, choose carpets with durable materials that can withstand heavy foot traffic. For a cozy living room or bedroom, choose a soft and plush carpet that adds warmth to the space.
Choose the right color: The carpet color should complement the room's color scheme. Choose a color that brings out the best in your furniture and walls.
Consider the style: The carpet style should match the room's overall aesthetic. A traditional carpet may look out of place in a modern setting and vice versa.
Different Styles and Designs of Hand-Tufted Carpets
Traditional – These carpets feature classic designs, such as floral or geometric patterns, and are often made with wool or silk fibers.
Modern – These carpets feature bold, abstract designs and are made with a variety of fibers, including wool, silk, and synthetic materials.
Transitional – These carpets blend traditional and modern elements, featuring classic designs with contemporary color palettes and materials.
Shag – These carpets have a long pile that creates a soft, shaggy texture. They are often made with synthetic materials and come in a variety of colors.
Moroccan – These carpets feature a distinctive geometric design and are often made with wool or cotton fibers.
Kilim – These carpets are flat-woven and feature intricate designs and patterns. They are often made with wool or cotton fibers.