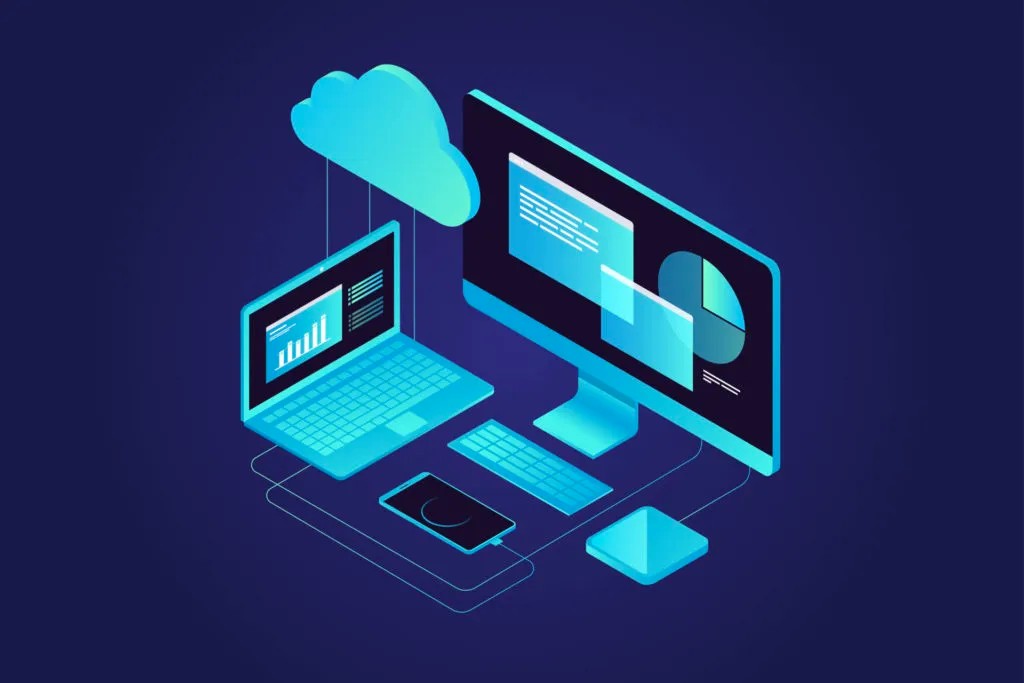 Read Time:
4 Minute, 32 Second
Introduction –
One of the best things that you will know about the DaaS system i.e. desktop as a service is that it is a fully secure solution and there are many service providers of the DaaS system. DaaS system i.e. desktop as a service can be called as a virtual workplace. One of the benefits of this system is that you can work from any location. It is like taking your office in your system through the help of the DaaS system. Another thing, that you will note about the cloud desktop service is that, your all the data will be stored on the cloud. It is independent of any device or it is the latest technology and it is cost effective.
About DaaS & its Importance –
Apart from that, with a combination of cloud and the desktop as a service you can use and transform your workplace into an office as a service. There is a plethora of advantages of DaaS system for your office as well as personal use also. In today's date, it is very important for every company or office to have a PC and a DaaS system i.e. desktop as a service system. The IT infrastructure with servers, storage media, drives and stand-alone PCs was a financially challenging standard for a long time. Today, in the age of digital virtualization, not only are servers being outsourced, the Desktop as a Service (DaaS) principle also saves resources, and makes work easier. Several DaaS service providers are there that you should look for online.
DaaS is Equal to OaaS –
One of the best things that you can know about the DaaS system is that, either any person can use that service on their laptops in the café or you can use desktop as a service on the tablet also. With Desktop as a Service (DaaS) you get a virtual workstation including software via a cloud. This advantage is extended via the Office as a Service (OaaS). Instead of just making a desktop and applications available virtually, providers also provide the hardware for it in an Office as a Service. With a Office as a Service there are no acquisition costs for a company, no resources tied up by a fixed device, cost stability thanks to leased applications from the cloud and a high level of IT hardware up-to-date. A office as a service through DaaS system i.e. desktop as a service is flexible and can be easily combined with virtual and cloud software. There is also the advantage of offering the desktop and an important application at a DaaS via a cloud.
Centrally Managed Software –
The provision of programs such as Microsoft 365 on a freely selectable device from the  DaaS system data center offers more than one advantage for your company. As an IT service provider and provider of Windows Virtual Desktop, you can get services like that of IT infrastructure, IT support, IT hardware, IT services, and IT environments and many more. So, switch to DaaS system. You can also get available for the home office area the Cloud desktop service or virtueller Arbeitsplatz. Apart from that, with the DaaS system you can also get support for Microsoft, also outside of Windows. Via the cloud, you and your employees as users can use centrally managed software, a desktop environment, a cloud workstation instead of a fat client. These form of cloud computing saves you having to have your own IT department in your company.
IT with DaaS System –
Sensitive data is stored on many servers in three data centers, protected by modern technology. Instead of using expensive programs such as Windows 10 or Office 365 on a server in your own basement, you can choose an IT service provider with DaaS system who will take over the management of your software. You no longer have to worry about the complicated and time-consuming installation. Updating the software at your workplace in your medium-sized company will no longer be necessary. Keeping up with the current digital transformation and modern know-how is difficult. The advantage of DaaS system is that you can always use your desktop applications from any device thanks to a cloud.
Operate DaaS from Any Location –
Through the DaaS system i.e. Desktop as a Service you can use desktop operating systems for your business or your company. Via the cloud you can operate a DaaS (virtual desktop) from anywhere and with the programs of your choice. It is crucial that the applications at your workplace can be used flexibly. The costs are as flexible as the applications. With DaaS system provider you only pay for the software that you use. A virtual desktop solution (VDI solution) can be called state of the art. These can also be part of a desktop as a service, which in such modern applications needs to be considered.
The Difference with Other Software and DaaS –
Updates for the various software applications can sometimes take a long time and slow down the regular operation of a company. Then many employees sit in front of their workplace without being able to do anything with it. There is also always the chance that many applications will no longer work properly after an update. But with the DaaS system i.e. desktop as service there are no such hassles. Events and other things are easily updated in through the cloud.