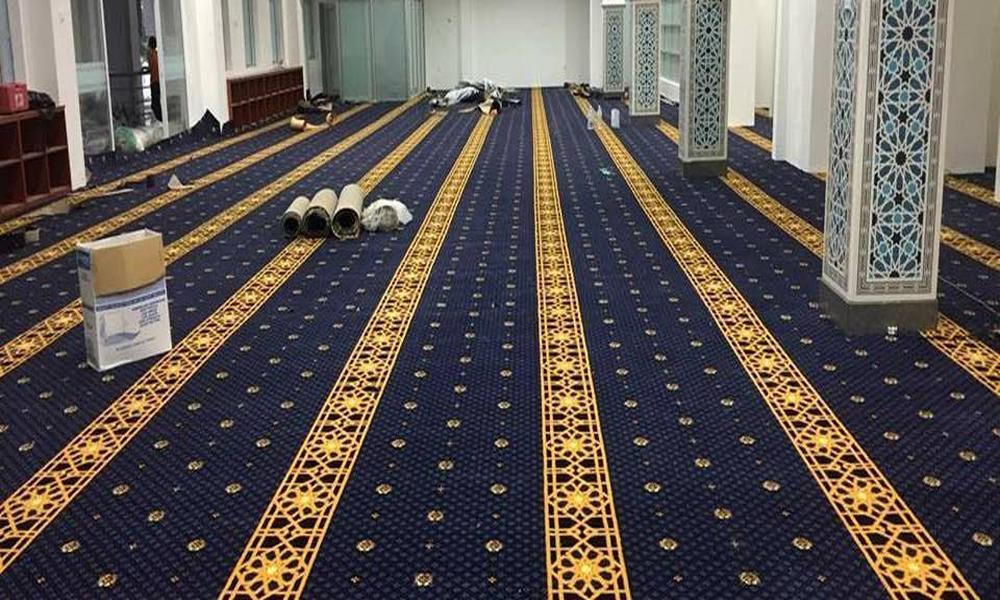 Read Time:
2 Minute, 49 Second
A quality mosque carpet is an essential element of any mosque, as it provides comfort and insulation for worshippers during their prayers. Several factors determine the quality of a mosque carpet, including the material, design, size, and durability.
Firstly, the material used for the carpet is a crucial factor in determining its quality. High-quality mosque carpets are typically made from natural fibers such as wool, silk, or cotton, as these materials are durable, easy to clean, and offer good insulation. Synthetic fibers such as nylon or polyester can also be used, but they are generally less durable and may not provide the same level of comfort as natural fibers.
Secondly, the design of the mosque carpet is important. A well-designed mosque carpet should be aesthetically pleasing and complement the overall decor of the mosque. Islamic patterns, such as geometric designs or Arabic calligraphy, are common motifs for mosque carpets.
Thirdly, the size of the carpet should be appropriate for the mosque. It should be large enough to accommodate enough worshippers, but not so large that it becomes difficult to clean or maintain.
Benefits of Owning a Mosque Carpet
Spiritual Significance: A mosque carpet serves as a key element in the spiritual environment of a mosque. It provides a clean, comfortable, and dedicated space for worshippers to pray and connect with their faith.
Symbolic Value: The intricate patterns and designs on mosque carpets are often steeped in symbolism, representing various aspects of Islamic culture and history. Owning a mosque carpet can thus be a way to express one's appreciation and respect for this rich cultural heritage.
Aesthetics: A well-designed mosque carpet can enhance the overall aesthetic appeal of a mosque, creating a serene and inviting atmosphere that promotes contemplation and reflection.
Comfort: Mosque carpets are typically made of high-quality materials that are soft and plush, providing a comfortable surface for worshippers to kneel and prostrate on during prayers.
Community Building: Owning a mosque carpet can be a way to contribute to the maintenance and upkeep of a mosque, which is often a hub of community activity. This can help foster a sense of connection and belonging among members of the community and promote social cohesion and solidarity.
Choosing the Right Design and Colors for Mosque Carpet
When it comes to choosing the right design and colors for mosque carpets, it is important to consider both aesthetic and practical factors.
Firstly, the design of the carpet should be appropriate for a religious setting. It should not be overly ornate or distracting, as the focus of prayer should be on Allah and not on the carpet. Simple, geometric patterns or floral designs are common choices for mosque carpets.
Secondly, the colors of the carpet should be chosen carefully. It is important to consider the lighting in the mosque, as colors can appear differently depending on the amount and type of light. Neutral or earthy tones such as beige, brown, or green are popular choices, as they create a calming and peaceful atmosphere. However, some mosques may opt for brighter colors such as blue or red to add a touch of vibrancy.
In addition to aesthetic considerations, practical factors should also be taken into account. The carpet should be durable and able to withstand heavy foot traffic, as well as easy to clean and maintain. It should also be comfortable to kneel during prayer.