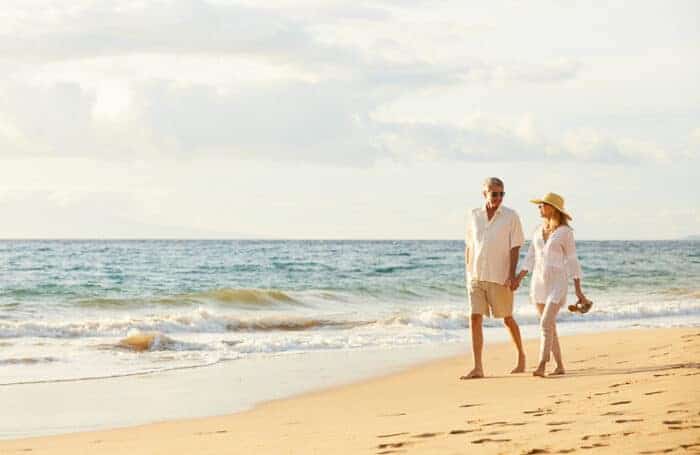 Read Time:
2 Minute, 39 Second
Retirement comes to us all eventually, and there is so much to plan and prepare for when trying to make the most of this. If you want to retire to Spain, there is so much that this wonderful nation can offer you, and it's great for enriching your mind and body. In a 2017 article by The Guardian, it was reported that the number of Britons over 65 living in Spain had doubled over the past 10 years. 
Furthermore, the Spanish National Statistics Institute lists Spain as being home to 8.6 million people aged over 65. This would suggest that Spain is one of the most popular places to retire to, and it's not hard to see why when you consider the climate and geography of the place. If you are serious about retiring to Spain, here are some of the vitals that you might like to consider.
What are the Financial Requirements?
Understanding the financial requirements of your retirement to Spain is hugely important as well, and this means knowing what you need to be living on in order to be able to retire to Spain. The financial requirements for retiring to Spain come in at around €27,000 per year, or approximately €2,259 per month. If you have dependents living with you, you will need to provide evidence of an additional €6,778 per family member. Make sure to assess your finances before making any move to Spain. 
You'll Need to Choose the Perfect Property
There are a lot of other factors that you have to make the most of as well, such as choosing the perfect property to suit your retirement needs. If you head to https://www.javea.properties/ you will see a wonderful selection of amazing retirement properties that will perfectly suit your needs as a retiree. Choosing the perfect property is one of the key things you need to get right when you retire to Spain, and this is a fun and exciting part of the process. Being able to improve your retirement prospects by choosing the perfect Spanish home is so important, and this is something you need to make sure you choose carefully before you actually commit to your move. 
It's Great for Your Health
Spain is the largest country in southern Europe, and it boasts more than 5,000 miles of scenic, breathtaking coastline, making it an excellent place for your physical and mental health. Being greeted by amazing scenery, and having the opportunity to walk along stunning coastline is great for staying fit and active, and enriching your mind in the process. Moreover, Spain has one of the best public healthcare systems in the world, so you can be sure you are well taken care of during your retirement. 
There are so many amazing reasons why you should consider retiring to Spain, and this is definitely something you need to look into right now. Try to come up with some amazing ideas that will help you to be more contented and happy in your retirement years, and making the decision to retire to Spain is one of the best ways of achieving this.