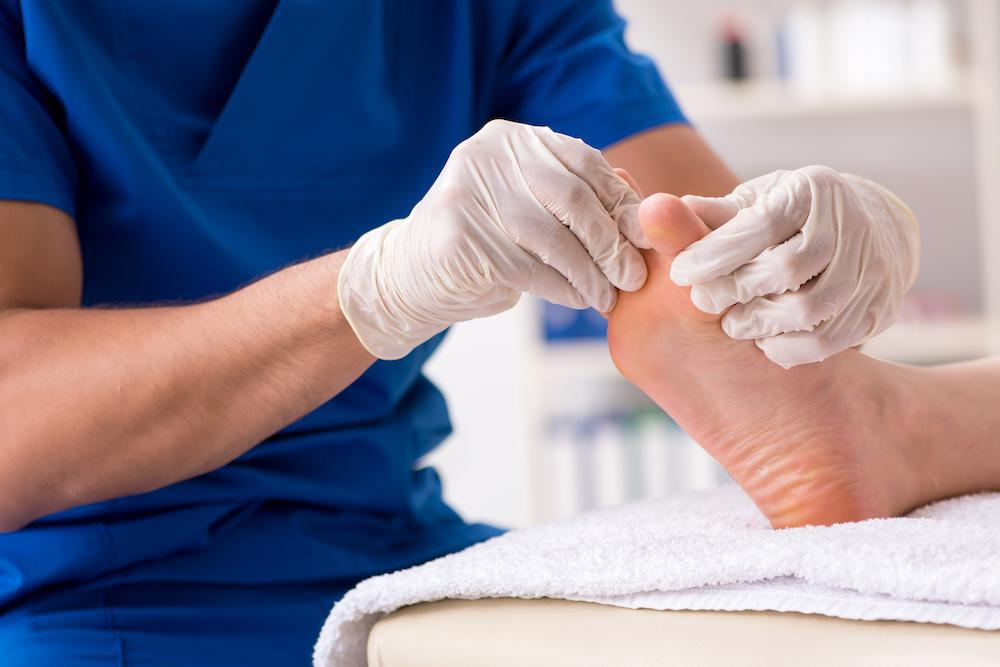 Read Time:
4 Minute, 25 Second
Feet comprise bones, muscles, ligaments, and tendons that support the entire body weight as we stand, walk or run. On average, a person takes more than 8,000 steps daily. Adding these steps a person's average lifetime mileage is 115,000. It is 4X globe circumference.
Feet work constantly, so it needs proper care and attention but this is not so. Constant body weight pressure is exerted on the feet but even if there is a foot problem, it is ignored. Nevertheless, there is a need to visit specialists at wound care Orange County but seeking proper treatment is often delayed. Unfortunately, delays can increase the damage to the foundation of our body. Even a minor issue needs checkups from trained podiatrists.
Why visit a podiatrist?
They are experts in foot and ankle care
The general physician takes care of your overall health but a podiatrist specializes in foot care and treatment. They have learned about foot mechanics in deep and undergone a podiatrist certification process.
Podiatrists have more in-depth knowledge about feet than general physicians. The foot has 26 bones, 19 muscles & tendons, and 107 ligaments. The experts know about the functioning, issues, and issues related to these components. Patients can depend on them to help reduce and eliminate foot and ankle pain.
More accurate diagnosis
The podiatrist at Orange County wound care clinic determines the proper treatment plan to help patients heal. When you visit the clinic, a preliminary diagnosis is performed after which tests like CT scans or MRIs are ordered to pinpoint the root cause. If necessary they can perform surgery or administer pain medication or recommend a physical therapist for strengthening the feet and ankles.
For example, if you are struggling with consistent pain in the joints, then it can be a progressive chronic condition of arthritis that can trigger permanent damage if ignored. The podiatrist can help in diagnosing the root cause and treatment plan to reduce the symptoms like medications to slow down the disease progression.
Capable to treat an array of foot conditions
Trained podiatrists can help in healing several foot & ankle issues.
It includes –
Heel pain – Pain under the heel is called Plantar Fasciitis and behind the heel is called Achilles Tendinitis. In the start, the pain is mild but can become severe and disabling. The podiatrist can offer preventive measures to reduce stress on your heels like wearing proper shoes, give feet a rest more, and recommending some workouts depending on the diagnosis.
Bunions – A bony bump forms on the big toe's joint at the base. It can be due to wearing narrow, tight shoes or a foot deformity, or arthritis. If you have consistent foot or big toe pain or decreased movement or see a bump then consult the podiatrist. The possible complications of bunions are Hammertoe, Bursitis, and Metatarsalgia.
Bleeding or cracked heels – Heel fissures must not be ignored because they crack and start bleeding. Thus the possibility of infection increases, which be fatal to people with weakened immune systems or diabetes. The podiatrist will help in healing the cracked & bleeding heels and recommends special orthotic shoe inserts.
Fungal nail infection – Fungal infection develops over time and impacts toenails or fingernails. Overgrowth of fungi on, in, or under the nail can cause infection as well as athlete's foot, ringworm, and jock itch. People at risk of fungal nail infections are diabetics, over 65 years, with poor circulation, wear artificial nails, nail injury, vulnerable immune system, wear closed-toe shoes, and swim in the public swimming pool. The podiatrist scrapes the nail and sends it to the laboratory for analysis. Depending on fungus type and infection severity the medications are prescribed for several months.
Gout – Gout affects the joints at the knees, elbows, ankles, wrists, and fingers. The pain is intense and when it subsides there is a lingering discomfort. The affected joints become red, warm, tender, and swollen. If the intense joint pain goes untreated it can worsen the inflammation and damage the joint. So, a visit to a podiatrist is a sensible approach.
Flat feet – Flatfeet can change leg alignment and trigger pain in the arch or heel area. The pain worsens with activity and the ankle can even swell. People with rheumatoid arthritis, diabetes, aging, obesity, and foot injury are at risk of flatfeet issues.
Arthritis – Arthritis is a joint disorder that causes inflammation and chronic pain making it hard to stay active. Arthritis is of many types and may need X-rays, ultrasound, or MRIs to get a clear knowledge of the soft tissues, bones, and joints. The podiatrist will offer conservative treatments like medication, physical therapy, and injections based on your condition. In severe cases, the patient will be recommended to an orthopedic surgeon for surgery.
Ingrown toenails – When nails grow inside the skin, especially the big toe then it causes unbearable pain. For diabetics this can trigger poor circulation, so treat it as soon as you can to avoid pus and infection. Toenail infection causes open sores or foot ulcers. For diabetics it can lead to foot amputation so to avoid this, ensure to visit a certified foot and ankle specialist Orange County.
Visiting a podiatrist means you are with the right expert for foot advice, care, treatment, and recommendations!