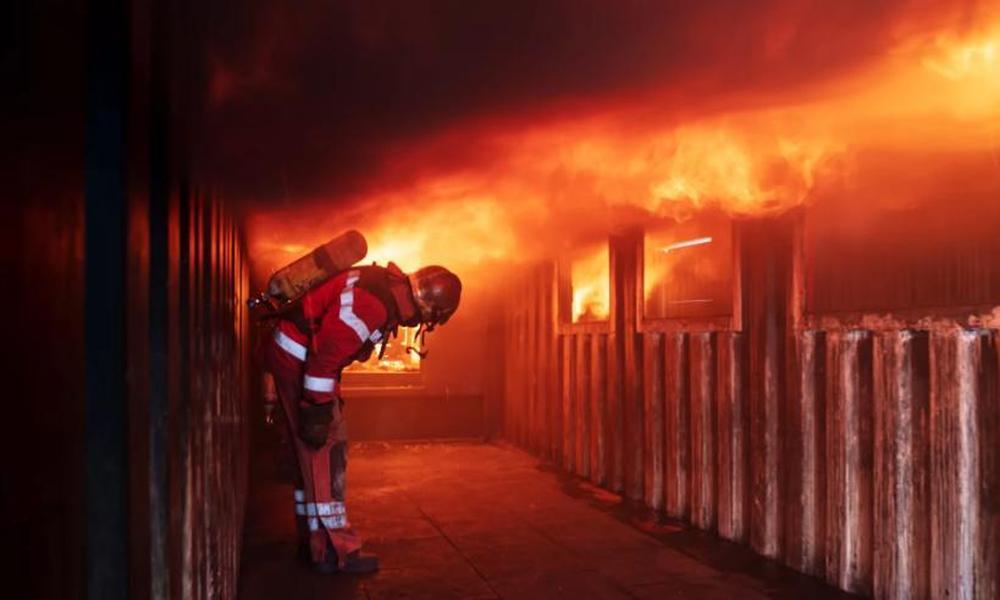 Read Time:
3 Minute, 41 Second
In the world of architecture and building design, safety is a top priority. Among the many safety measures in place, passive fire protection systems stand out as critical elements that safeguard lives and property in the event of a fire. In this blog, we'll explore the significance of integrating fire protection systems into architectural designs and how they contribute to overall safety.
Understanding Passive Fire Protection Systems
Before delving into their integration in architecture, it's crucial to understand what fire protection systems are. Passive fire protection refers to the built-in features and materials within a structure that are specifically designed to contain or slow down the spread of fire, heat, and smoke. These systems work without the need for human intervention, making them a vital component of fire safety in buildings.
The Role of Architects in Fire Safety
Architects play a pivotal role in ensuring the safety of occupants within a building. They are responsible for designing structures that not only meet aesthetic and functional requirements but also adhere to safety codes and standards. When it comes to fire safety, architects must consider the integration of fire protection systems from the very beginning of the design process.
Fire-Resistant Materials
The choice of materials is a fundamental aspect of integrating passive fire protection into architectural designs. Architects must select materials that have fire-resistant properties, such as fire-rated walls and doors. These materials are designed to withstand high temperatures, preventing the rapid spread of fire and the passage of smoke and gases from one area to another.
Compartmentalization
One of the key principles of passive fire protection is compartmentalization. This involves dividing a building into fire-resistant compartments or zones. In the event of a fire, these compartments are designed to contain the blaze, limiting its spread and giving occupants more time to evacuate safely. Architects must strategically plan these compartments into their designs, ensuring that they align with the building's layout and purpose.
Fire-Rated Doors and Windows
Fire-rated doors and windows are critical components of passive fire protection. Architects must specify and incorporate these specialized openings in their designs, ensuring that they meet the required fire-resistance ratings. These doors and windows serve as barriers to prevent the fire from entering or exiting specific areas of the building, maintaining the integrity of the fire compartments.
Smoke Control Systems
Smoke control is another essential aspect of passive fire protection. Architects should consider the installation of smoke control systems, such as smoke curtains or pressurization systems, in their designs. These systems help manage smoke movement within a building, enhancing visibility and allowing occupants to evacuate more safely.
Fire-Resistant Structural Elements
The structural integrity of a building during a fire is crucial. Architects must design buildings with fire-resistant structural elements, such as fire-resistant columns and beams. These elements are engineered to withstand high temperatures, ensuring that the building's structural integrity is maintained, even in the presence of a fire.
Evacuation Planning
Architects should also consider evacuation planning when integrating passive fire protection systems. Designing accessible exit routes, emergency stairwells, and safe assembly areas is vital for ensuring that occupants can evacuate swiftly and safely during a fire emergency. These elements should be incorporated seamlessly into the architectural design.
Compliance with Building Codes
Compliance with building codes and regulations is non-negotiable when it comes to passive fire protection. Architects must stay updated on the latest fire safety codes and standards and ensure that their designs meet or exceed these requirements. Failure to do so can result in serious safety risks and legal liabilities.
Collaboration with Fire Safety Experts
To ensure the effective integration of fire protection systems, architects should collaborate closely with fire safety experts and consultants. These experts can provide valuable insights and recommendations, ensuring that the architectural design aligns with the highest standards of fire safety.
Conclusion
Integrating passive fire protection systems in architecture is a critical aspect of ensuring the safety of building occupants. By incorporating fire-resistant building materials, implementing effective compartmentation, and designing with fire-rated doors and windows, architects can create structures that prioritize the well-being of individuals in the event of a fire. Collaboration with fire safety engineers and staying updated on building codes and regulations are key elements in the successful integration of fire protection systems. By prioritizing safety in architectural designs, we can create buildings that not only inspire but also protect.