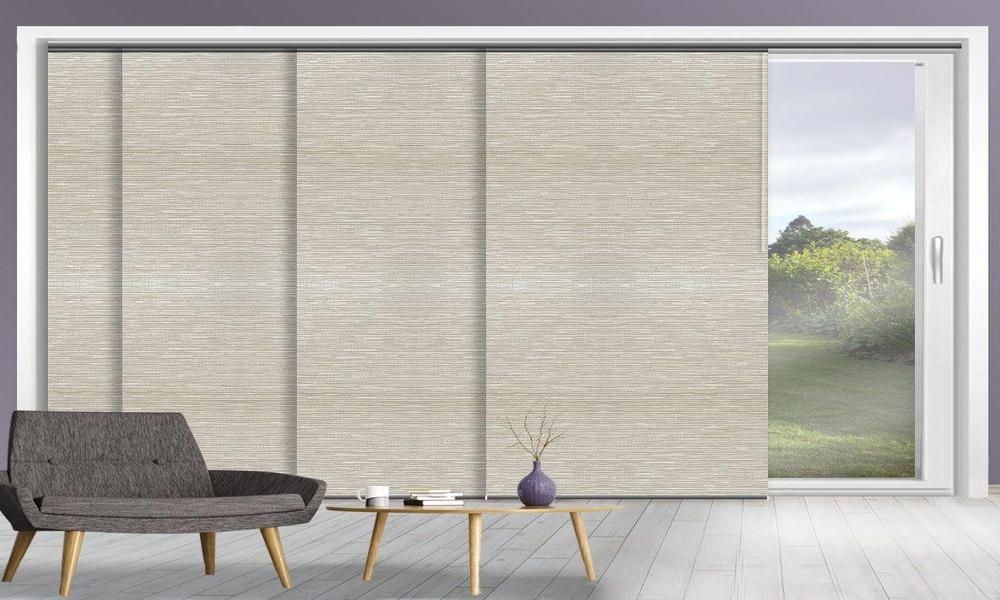 Read Time:
2 Minute, 21 Second
Panel blinds are a popular window treatment option that provides a contemporary and elegant look to any space. One of the key decisions when selecting panel blinds is choosing the right fabric. This article will guide you through the process of fabric selection for panel blinds, considering factors such as functionality, aesthetics, and maintenance.
Understanding the Purpose of Panel Blinds
Panel blinds serve multiple purposes, including light control, privacy, and aesthetics. Before selecting a fabric, consider the primary function of your panel blinds. For instance, if you require privacy, opt for opaque or blackout fabrics. If you want to filter natural light while maintaining a view, translucent or sheer fabrics would be suitable. Understanding the purpose will help you narrow down your fabric choices.
Evaluating Light Control Options
Different fabrics offer varying degrees of light control. Light-filtering fabrics allow diffused light to enter the room, creating a soft and warm ambiance. Sheer fabrics provide a gentle translucency that offers privacy while still allowing natural light to penetrate. For maximum light blockage, choose blackout fabrics that effectively block out sunlight. Consider the amount of light you want to allow in your space when making your fabric selection.
Considering Aesthetics and Decor
The fabric you choose for your panel blinds can significantly impact the overall aesthetics of your space. Consider the existing decor, color scheme, and style of the room. If you want to create a cohesive and harmonious look, select a fabric that complements the existing elements. Alternatively, you can use the fabric as an accent piece to add a pop of color or texture to the space. Don't be afraid to experiment and select a fabric that adds personality and character to your room.
Durability and Maintenance
Panel blinds are subject to daily wear and tear, so selecting a durable fabric is crucial. Look for fabrics that are easy to clean, resistant to fading, and can withstand regular use. Some fabrics, such as polyester blends, are known for their durability and low maintenance requirements. Additionally, consider the manufacturer's recommendations for cleaning and care to ensure your panel blinds remain in excellent condition for years to come.
Budget Considerations
The cost of fabric can vary greatly depending on the type and quality. Consider your budget when selecting fabrics for your panel blinds. While high-end fabrics may offer superior quality and aesthetics, there are also affordable options available that provide excellent functionality and durability. Strike a balance between your budget and desired fabric qualities.
Conclusion
Selecting the right fabric for your panel blinds is a crucial decision that impacts both functionality and aesthetics. By considering factors such as light control, aesthetics, durability, and maintenance, you can make an informed choice. Remember to align your fabric selection with your needs, budget, and the overall decor of your space to achieve the desired effect.